Looks like Aamir Khan is keen to look even younger.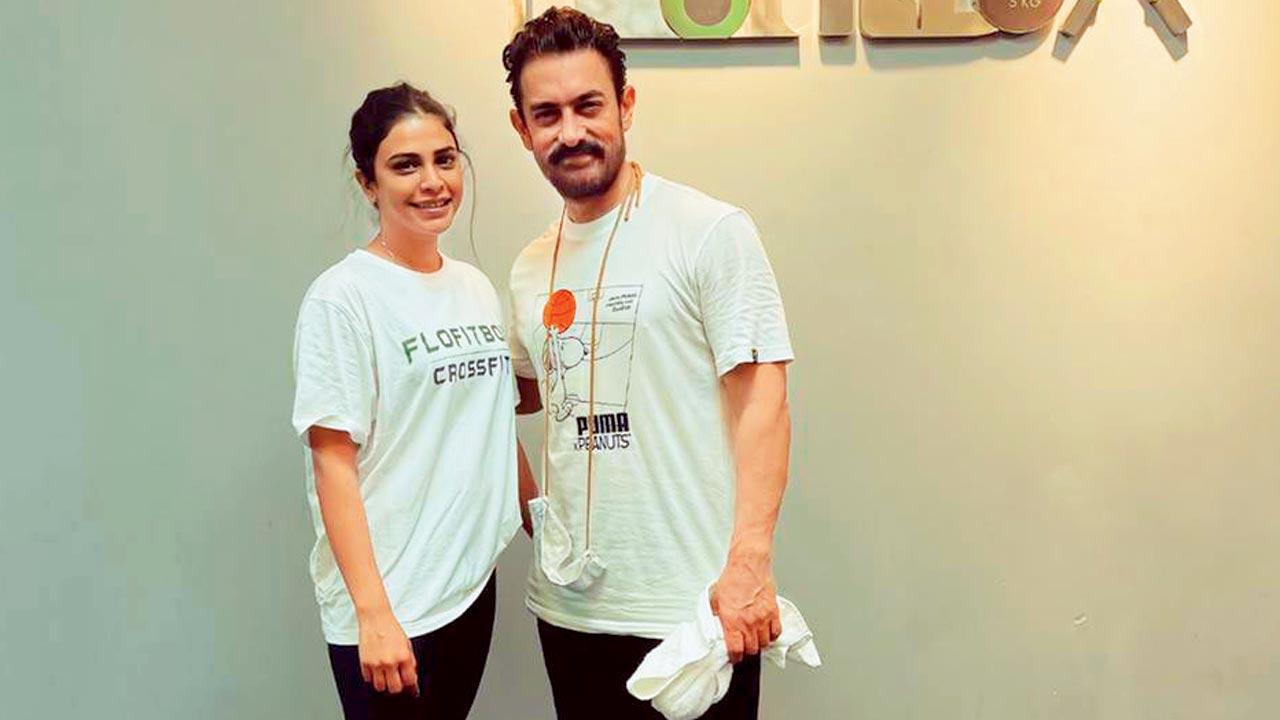 Rii and Aamir Khan
On Thursday, Aamir Khan began a new exercise regime at a Khar fitness centre, which is run by singer Rii and celebrity makeup and hairstylist husband Florian Hurel. Ahead of the next schedule of Laal Singh Chaddha, the superstar wants to be in top shape. "He mentioned that he works out at regular gyms, but now wants to be fitter by training in a multifunctional gym like Flofitbox," says the Phir mulaqaat and Aaja crooner. Looks like Khan is keen to look even younger.
Speaking more about it Florian shared, "Aamir has mentioned that he has done workouts at normal gyms and wants to be fitter by working out in a multifunctional gym like flofitbox. It was indeed a pleasure to have him."
Rii further added, "I have always been a big fan of his movies. Today, I met him for the first time. He's a gem of a person, super kind and treats everyone with respect and affection. I spoke to him for a few minutes about the workout and how my training and our coaches helped me gain so much strength. He also shared his feedback on Flofitbox which is valuable to us. He said I am having super fun here and you've made a beautiful place, Florian was not present in the gym today so he also conveyed his hello to him. He has also mentioned one of my videos which I have posted on social media – the 100 kg wall sit which I made with his song from Dangaal. He loved it. I have loved him in films like Qayamat Se Qayamat Tak, Dil Chahta Hai, Rang De Basanti. He is a gifted actor, we are looking forward to seeing him in the gym more."
The actor has also quit social media, and before deactivating all his accounts, Aamir shared a post with his fans that read, "Hey guys, thank you so much for all the love and warmth on my birthday. My heart is full. In other news, this is going to be my last post on social media. Considering that I am so active anyway I have decided to drop the pretence. We will continue to communicate as we did before. In addition, AKP has created its official channel! So future updates on me and my films can be found there. Here's the official handle! @akppl_official Lots of love, always a," Aamir wrote.