In the heart of Indian music's bustling landscape, two giants have united their creative prowess, and the result is nothing short of a musical spectacle. Raftaar and Dhanda Nyoliwala, with their latest track "Chora Baba Ka," has certainly left a mark, blending Haryanvi roots with hip-hop swagger.
CBK, released on Raftaar's YouTube channel, is already making waves and promises to be a pivotal moment for both artists and the Haryanvi music scene as a whole.
A Fusion of Styles:
"Chora Baba Ka" is a creative masterpiece that successfully blends the distinct styles of Raftaar and Dhanda Nyoliwala. The track kicks off with two verses by Raftaar, showcasing his impeccable rapping skills and signature style. This serves as a reminder of why Raftaar is considered a true luminary in the Indian music industry.
Dhanda Nyoliwala, the rising star in the making, delivers a powerful verse, adding a unique Haryanvi flair to the mix. His contribution is significant, bringing fresh perspectives and innovative creativity.
Creative Collaborators:
The song is not just a musical treat but also a visual spectacle. The official music video, directed by Mahi Sandhu and Joban Sandhu, offers a visual feast with crazy shots of cars, money, and the artists dressed in Haryanvi kurta pajamas. The inclusion of these elements adds to the swag and attitude of the song, making it a visual extravaganza.
A Collaborative Effort: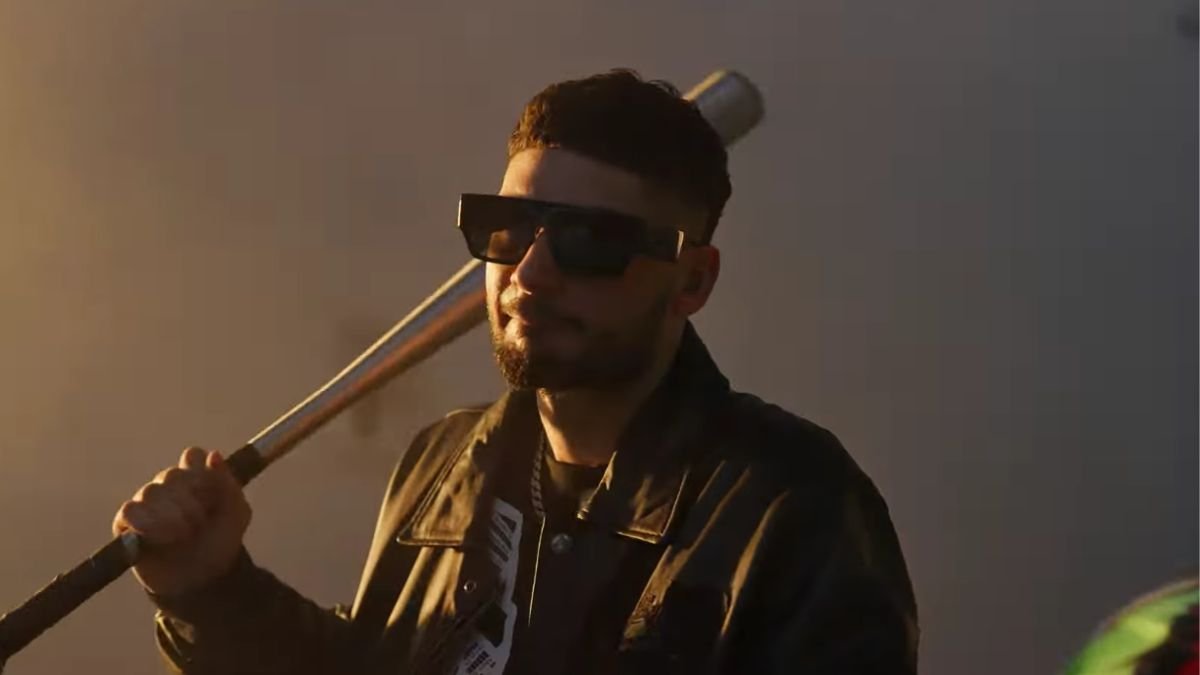 Special thanks are due to Deep Kalsi and KR$NA for their contributions to the video. Their presence is a testament to the collaborative spirit of the project, and they further elevate the song's overall appeal.
A Missing Piece:
While the song is undoubtedly good, some listeners may have expected more verses from Raftaar. Only two verses by Raftaar in a track that features both artists may leave some fans wanting more. However, this could be seen as a testament to Dhanda Nyoliwala's rising prominence, and it keeps the listeners intrigued.
Haryanvi Music's National Ascent:
"Chora Baba Ka" could be a game-changer for Haryanvi music on the national hip-hop chart. The fusion of Haryanvi elements with the mainstream hip-hop genre has the potential to pave the way for Haryanvi music's wider recognition and appreciation.
Watch Chora Baba Ka Here
In conclusion, "Chora Baba Ka" is a significant milestone in the journey of Indian music, showcasing the power of collaboration and the potential for regional genres to reach national prominence.
With a catchy beat, powerful verses, and an eye-catching video, this track is undoubtedly worth a listen and a watch. It not only celebrates the distinct styles of Raftaar and Dhanda Nyoliwala but also serves as a testament to the ever-evolving and diverse Indian music landscape.