Nawab saif Ali Khan and his wife Kareena Kapoor recently blessed with their second son. As soon as the News arrive that they both are blessed with a baby boy the industry got very excited they were messages all over the internet. People are very curious to know the reaction of the family members of Saif and Kareena especially Sara Ali Khan and Ibrahim Ali Khan.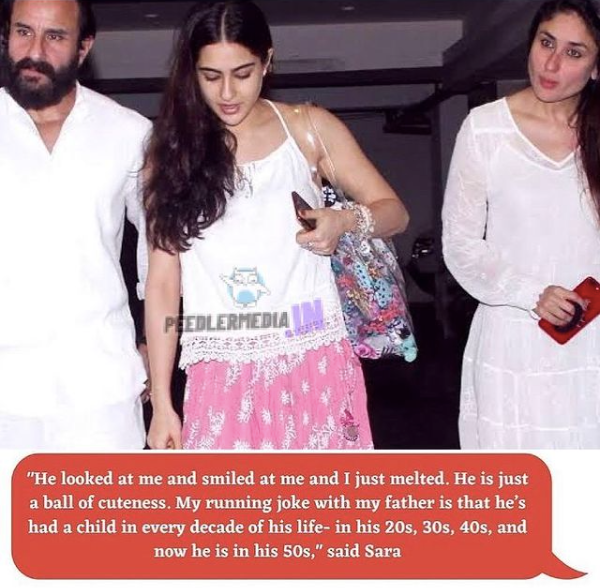 Recently, in an interview, Sara Khan revealed her reaction when she saw the baby Nawab of the Pataudi family. She quoted " he looked at me and smiled at me and I just melt. He was just a ball of cuteness. My running joke with my father is that he 's had a Child in every decade of his life in 20s, 30s ,40s and now in his 50s. "
From her interview, clearly shows that she is very happy and glad to see her newborn brother. Sara Ali Khan also seemed very happy and excited when she was leaving Saif Ali Khan's house. Clearly, she was really happy to meet his baby brother and she cannot really explain her happiness.