Haridwar a town of adventures and holy shrines, Haridwar is one of the most beautiful places in the country. Visit the town to relish the experience of a lifetime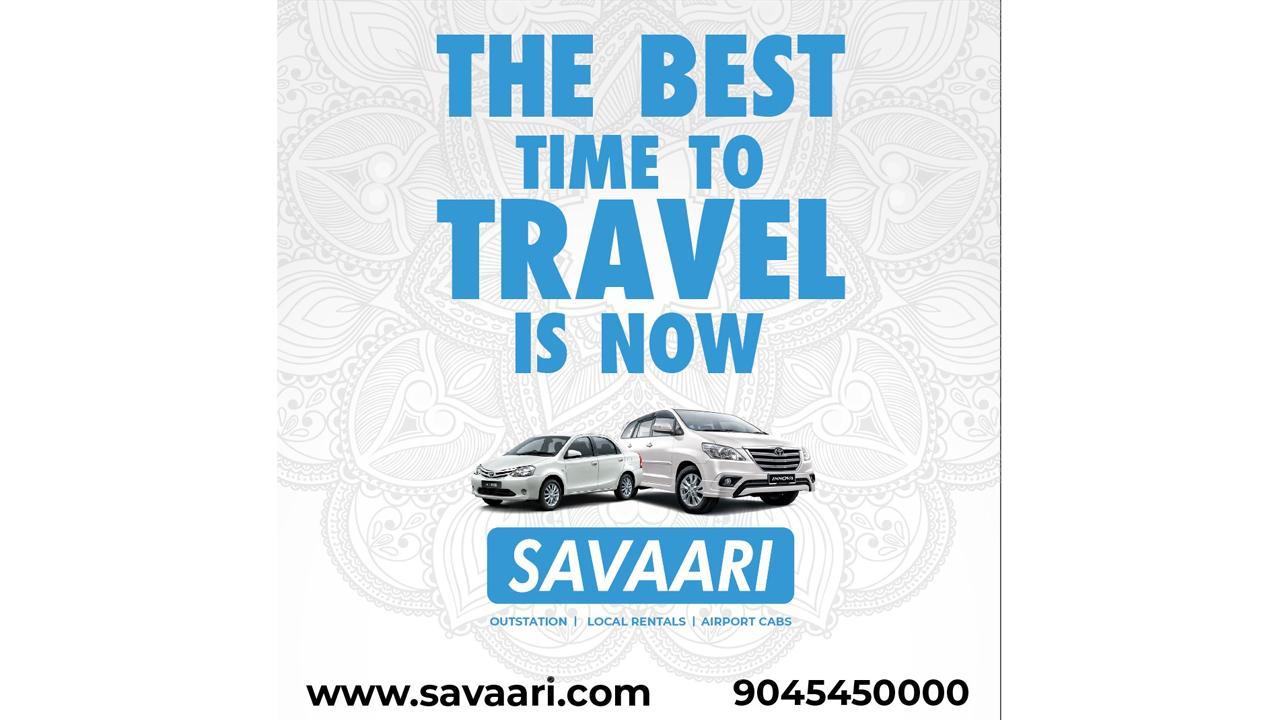 savaari.com
The literal meaning of the word Haridwar is 'the gateway to the gods'. Much like the meaning of its name, Haridwar is a pilgrimage with devotees coming from across the world to visit the holy city. However, if you think that Haridwar is just for seeking spirituality, then you are wrong. Haridwar is also famous for its adventures, wildlife and heritage. You can trek beautiful mountains or get a rush of adrenaline from adventure sports like white water rafting, bungee jumping. But before we dive deeper into exploring the town, let us create an ideal itinerary according to your needs.
How to reach Haridwar
There are many ways to reach Haridwar. If you want to take a flight, then the nearest airport is Jolly Grant Airport in Dehradun. You can book a cab from the airport to Haridwar. The cab will take around 1 hour to reach Haridwar. Travelling to Haridwar by train is also convenient. Haridwar Railway Station is well connected to many cities in India. You can also take a bus from neighbouring cities. If you're traveling from Delhi, you can enjoy a memorable and scenic road trip to Haridwar. For a hassle-free trip, book an affordable Delhi to Haridwar cab with an expert driver.
When to visit
September to June is the best time to visit Haridwar because of the pleasant weather and less humidity. In monsoons, the humidity can increase a little.
Places to see in Haridwar
When visiting the land of gods, do not miss out in visiting these places.
Chandi Devi Temple: Dedicated to goddess Chandi Devi, this temple is located on the top of Neel Parvat of Shivalik Range. You can either trek to the temple or take a ropeway ride to it. The temple sees a massive footfall during major Hindu festivals like Navratri and Kumbh Mela. If you want to avoid the rush, then visit the temple in early hours.
Mansa Devi Temple: Mansa Devi Temple is located at the top of Bilwa Parvat of the Shivalik range. There are two ways to reach this temple – trekking and ropeway. After reaching the top, stop by to admire the breathtaking view of the river Ganga and the Shivalik range. You can visit Chandi Devi Temple and Mansa Devi Temple together.
Rajaji National Park: Spot some of the rarest birds in this national park. Pack your best camera to capture the colours of the wildlife. The national park is famous for its exotic birds, wild elephants and tigers. Explore the beauty of the Shivalik range with your friends or family when you are here.
Har ki Pauri: You cannot miss the famous Ganga Aarti at Har ki Pauri. Visit during the evening and watch this ghat light up with lamps. Devotees light their lamps and float it down the river Ganga while chanting hymns. The sight is beautiful to see and will definitely bring peace to your heart.
What to do
For the adventure-seeker in you, Haridwar has a lot to offer. Here are some of the activities that you can take up while you are here:
Camping – With many camping sites by the clear banks of Ganga, Haridwar is a camping delight for travellers. Check for permits before deciding a place. Some popular camping sites are – Deoria Tal, Tungnath, Bedini Bugyal.
White water rafting – Ride the waves of the Himalayan waters just 1 km from Haridwar. You will find a variety of options and grades to choose from. Pick your ideal package and get on this fun-packed ride.
Bungee Jumping – If free falling through the valleys from a tall building sounds exciting to you, then try this refreshing adventure. You will find the best in class bungee jumping facilities, equipment and highly trained professionals for that safe jump.
A town of adventures and holy shrines, Haridwar is one of the most beautiful places in the country. Visit the town to relish the experience of a lifetime. To make your journey even more pleasant take a road trip from the capital city. Delhi is well-connected to many important cities and towns for travellers. One such city is Agra, home to one of the seven wonders of the world. You can book a reliable Delhi to Agra cab with an experienced driver to know more about the heritage and history of the place.