Jamai 2.0 second season teaser treated fans with a glimpse of how the second season of Jamai 2.0 will be different than the first instalment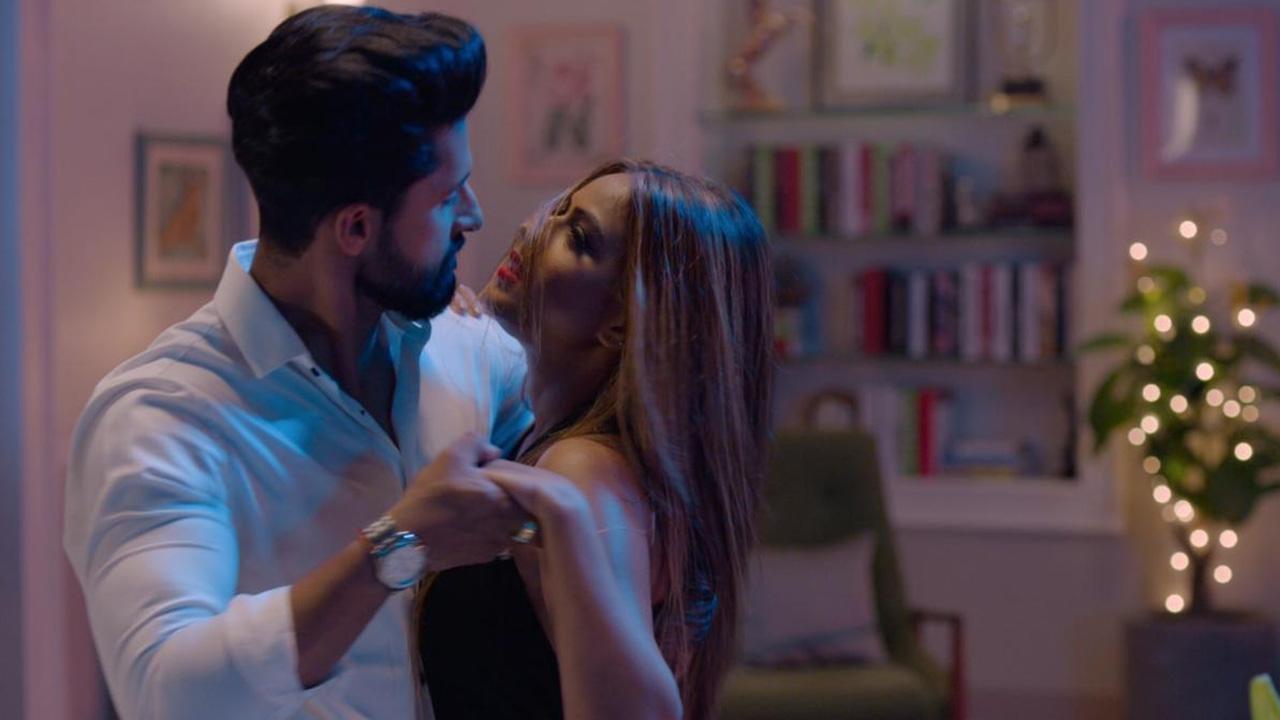 Ravi Dubey and Nia Sharma in a still from Jamai 2.0 Season 2. Image source: ZEE5 PR
Jamai Raja premiered for the first time in 2014 as a television show on ZEE TV and ended after a successful 3-year run. In 2019, ZEE5 announced a treat for fans with the first season of the Jamai 2.0 franchise, a digital spin-off of the popular television show. After season one received a thunderous response, the second season of the show is underway and premieres on 26th February with a bigger plot twist and more glamorous look.

An initiative by ZEE5 to create a digital spin-off of some of the most iconic ZEE TV series, by bringing them back in a new avatar for OTT release, a move that fans have appreciated and loved in abundance. The teaser treated fans with a glimpse of how the second season of Jamai 2.0 will be different than the first instalment, and now, the makers of the series have finally released the trailer.
Check out the teaser of Jamai 2.0 here:
In this story of love, revenge and betrayal, Sidharth encounters DD, who is ever so determined to break Sid-Ni. She throws some deadly tests his way to prove him unworthy. Additionally, people warn Roshni to be vigilant about Sidharth and his intentions. Roshni later finds out that Sidharth is trying to find her brother. As we see in the trailer, these turn of events set fire to their chase and turn this not so ordinary love story into their ultimate test.
On the release of the trailer, Ravi Dubey aka Sidharth, shares, "I can proudly say that I have the best fans. They have showered us with so much love for the Jamai 2.0 franchise. Now, we start a new chapter with the trailer of 'Jamai 2.0 Season 2'. It's the chase between romance and revenge that will take centre stage. Every relationship will be tested, and vengeance will feed this ultimate test. I hope the viewers join us on this roller-coaster ride and shower us with the same love that led to the inception of #SidNi."
On the release of the trailer, Nia Sharma aka Roshni, expresses, "With the trailer launch, the wait is finally over for all those fans who have been excited for Jamai 2.0 Season 2. This second season is even bigger, better and bolder. Revenge & romance, both will take centre stage as a double threat. You are in run for a ride of a lifetime and a test that is sure to challenge the narrative. Also, beware of DD, she is a feisty one in the second season."
Jamai 2.0 Season 2 will feature original leads Ravi Dubey as Sidharth & Nia Sharma as Roshni, Achint Kaur as DD in pivotal roles with Sudhanshu Pandey, Vin Rana and Priya Banerjee. Directed by Aarambhh M Singh, the second season will put relationships to a test of a lifetime with romance taking centre stage.

Jamai 2.0 Season 2 premieres February 26 on ZEE5.