Cast: Mohit Raina, Konkona Sen Sharma, Satyajeet Dubey, Natasha Bharadwaj, Mrunmayee Deshpande, Shreya Dhanwanthary, Tina Desai, Sonali Kulkarni, and ensemble.
Creator: Nikkhil Advani.
Director: Nikkhil Advani. .
Streaming On: Amazon Prime Video.
Language: Hindi (with subtitles).
Runtime: 8 Episodes, Around 50 Minutes Each.
Mumbai's multifaceted spirit takes center stage in "Mumbai Diaries Season 2." This season, simply titled "Mumbai Diaries," continues to delve into the lives of healthcare workers who tirelessly keep the city alive. In this review, we'll break down the show's compelling elements.
A Multilayered Narrative:
"Mumbai Diaries Season 2" delivers a rich narrative that weaves diverse storylines within a government hospital setting. The show maintains the franchise's essence, offering multiple captivating arcs without overshadowing each other.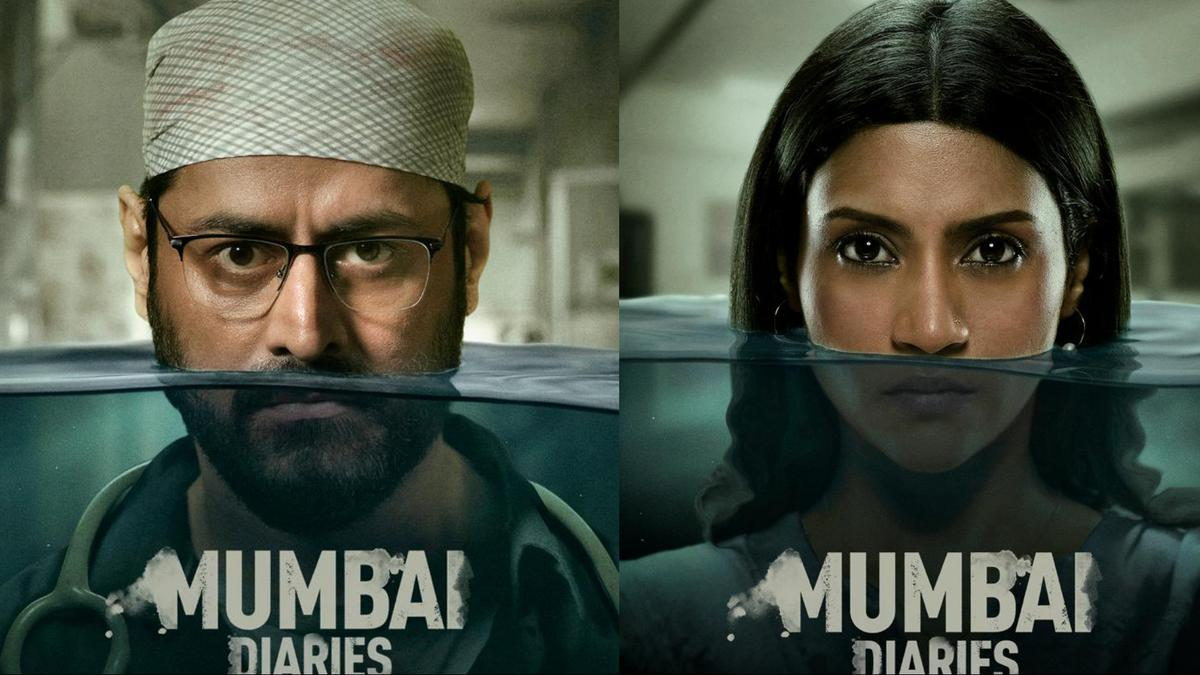 Resonance with Mumbaikars:
For Mumbai residents, the show is a nostalgic revisit to times of city-wide struggle and resilience. It transcends genres, offering thriller, drama, and romance elements, all against the backdrop of an institution under duress.
Crucial Conversations:
The series explores vital yet underrepresented issues, including a trans person's identity struggle, an abusive marriage, and a doctor's unrequited love. It also sheds light on child exploitation in a juvenile home.
Newsroom Challenges:
While the show excels in most aspects, its newsroom subplot falls short of expectations, leaving a gap in the overall narrative.
Star Performances:
The ensemble cast shines, with Mohit Raina delivering a remarkable, emotionally deep performance. Konkona Sen Sharma's portrayal is subtle yet impactful. Unexpected dynamics between characters add depth to the show.
Direction and Music:
Nikkhil Advani's direction is praiseworthy, blending events from Mumbai's history seamlessly. The music and score by Ashutosh Pathak, along with Niranjan Iyengar's lyrics, enhance the show's emotional depth. Priya Suhass' production design elevates the visual experience.
Conclusion:
"Mumbai Diaries Season 2" is a masterstroke in the franchise, capturing Mumbai's spirit and its unsung heroes. With layered storytelling, powerful performances, and an emotional connection to the city's history, it's a must-watch tribute to Mumbai's resilience.