As we approach the final day of the enchanting festival of Navratri, the excitement in the air is palpable. The streets come alive with celebrations, and millions of hearts beat in unison with the rhythm of dance and merriment, anticipating the arrival of Vijayadashmi and Dussehra. Navratri is not just a cultural celebration; it's also a perfect occasion to showcase your unique style.
In this blog article, we present a style guide to help you elevate your fashion game on Maha Navami, blending tradition with a contemporary twist
The Vibrancy of Navratri: A Riot of Colors
Navratri is more than just a festival; it's a vibrant celebration of culture, tradition, and spirituality. For fashion enthusiasts, it offers a unique opportunity to infuse the rich tapestry of Navratri's colors and festivities into contemporary street fashion. As Amar Pawar, Chief Fashion Designer and Co-Founder of Powerlook, explains, "Navratri is a riot of colors, and your outfit should reflect this exuberance."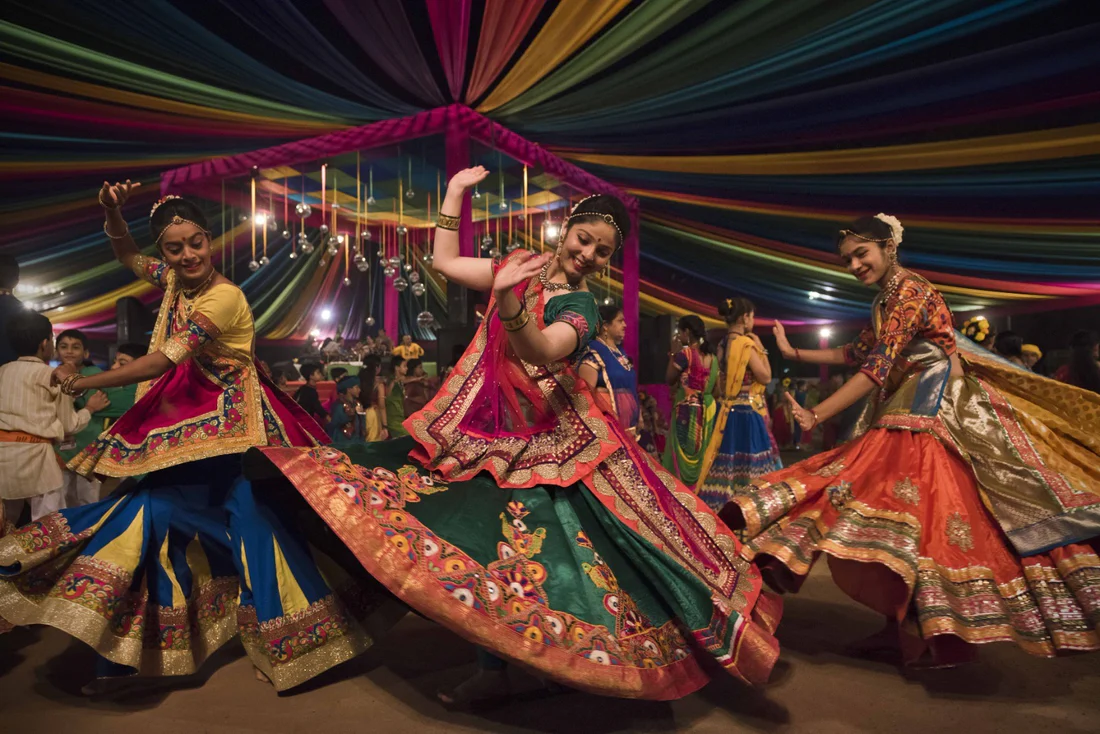 Traditional with a Contemporary Twist
Amar Pawar suggests that to make a style statement on Maha Navami, you should aim to fuse tradition with a contemporary twist. Consider embracing shades like royal blue, deep maroon, and emerald green to capture the true spirit of the festival. Classic kurtas paired with slim-fit pants or dhoti-style trousers can create a modern, eye-catching look.
Accessorize for Impact
Accessories can play a crucial role in elevating your Navratri fashion. Don't hesitate to go bold with statement pieces such as chunky necklaces, jingling bangles, and colorful turbans. These accessories not only add vibrancy but also an authentic touch to your ensemble.
Footwear Matters
When it comes to Navratri, footwear is a focal point. Traditional footwear like Mojris or juttis in vibrant colors can add the perfect finishing touch to your Navratri outfit. These traditional shoes not only complete your look but also provide comfort for hours of dancing.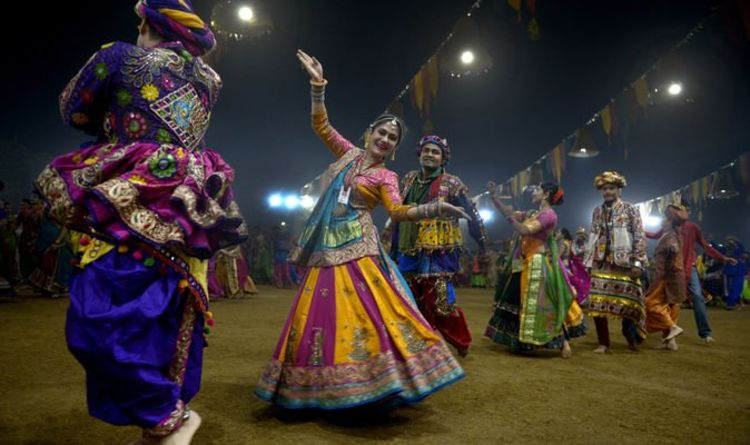 Confidence is Key
As our style expert wisely reminds us, no matter what you wear, confidence is the best accessory. Embrace your unique style, wear it with pride, and dance the night away with confidence. Navratri is a time of joy, tradition, and fashion. As you prepare to celebrate, remember that fashion is not just about what you wear; it's about how it makes you feel.
Celebrate Navratri with Elegance and Confidence
Navratri is more than a festival; it's a celebration of fashion, culture, and tradition. This year, let Navratri be a celebration of fashion and culture like never before. As you embrace the colors, the traditions, and, most importantly, your unique style, you'll find yourself celebrating Maha Navami with unmatched elegance and confidence. Happy Navratri!
So, get ready to make a lasting impression on Maha Navami with a perfect blend of tradition and contemporary style. Elevate your fashion game and dance your way through this joyous festival with flair and confidence.