Prepping for the release of his first film following brother Wajid Khan's demise, Sajid on discussing the score of Radhe: Your Most Wanted Bhai with the composer when he was hospitalised, and dedicating his work to him.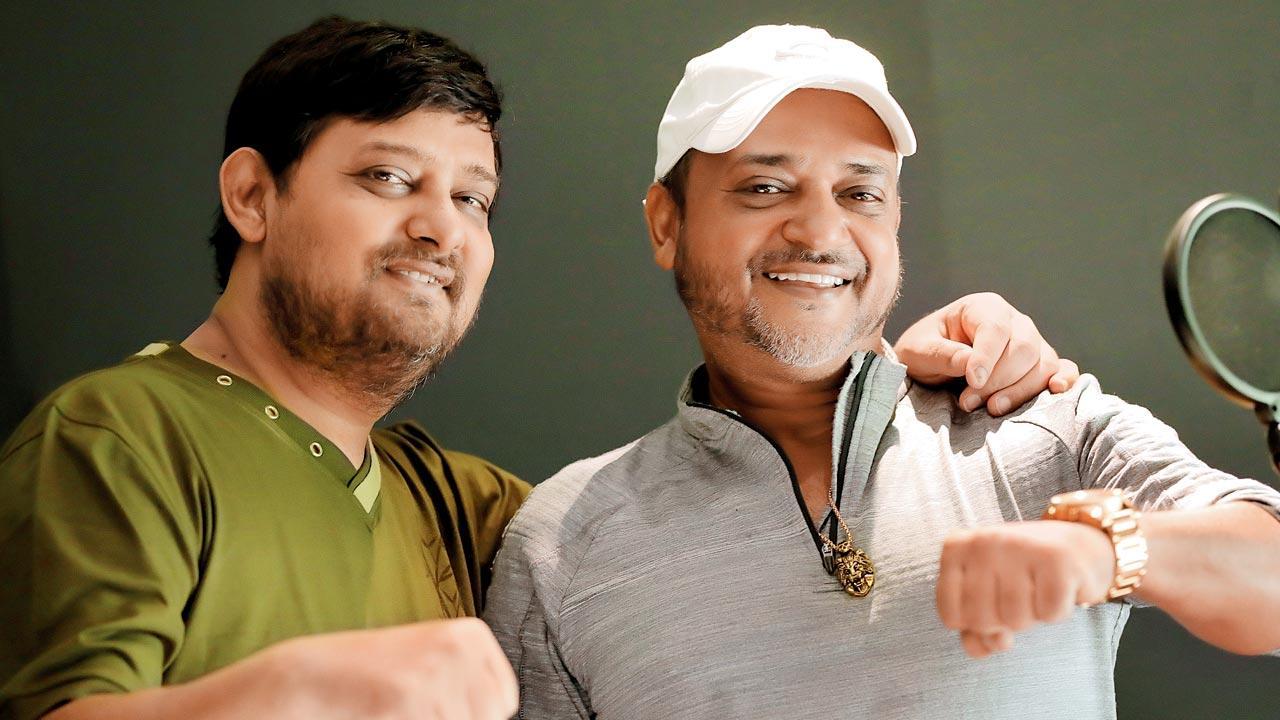 Sajid-Wajid
While preparing the soundtrack of Radhe: Your Most Wanted Bhai, Sajid Khan would make his hospital-bound brother Wajid hear rushes of the tracks, hoping to get his approval. "He would suggest changes that should be made. When I made him hear the title track, all he did was raise his hand to indicate that he liked it a lot. He [expressed sorrow] at the fact that the work load had come on my shoulders. He worried for me; I was working night and day, because we were in need of a lot of things then. But he would tell me to take care of my health," says Khan of his long time collaborator, the late musician who
succumbed to a cardiac arrest, last year.
With Khan's passing, Sajid inevitably lost his sounding board. Feedback on his music was always readily available for him, and in his absence, he says his "music is different". "Now, all that I do is for him; [I want him] to be proud of his brother. Salman bhai [Khan] stood by me and said he had faith in our work. I remember, in the past, when my father was unwell, Wajid and I requested to distance ourselves from working on Kick, because we were not mentally [invested]. And while it is easy to [replace musicians], Salman kept his faith in us."
Salman Khan in Radhe: Your Most Wanted Bhai
When dealing with a Salman-starrer, there's little to debate when establishing that Sajid-Wajid — with tracks like Mashalla (Ek Tha Tiger), Dabangg and Hello Brother in their kitty — had a fine understanding of what goes into creating a chart-buster. For Sajid, he admits that the aim is to always play to Salman's magnificence. "He is not a regular star; even an [unsuccessful] Salman Khan film will do better than a regular actor's successful film. People follow the way he dresses; his music is almost a factor that alters their attitude. So we don't select normal sounds for him."
Sajid consistently refers to Radhe as a "town film", one that, he was told, is stylish and advanced. "We wanted to match international standards. The soundtrack has regge, Colombian music, and carnival styles, and we needed it to sound different from Dabangg. The lyrics of the title track has been penned by me, and is a fitting tribute to Salman." A track rendered by Iulia Vantur and Ash King is among the soundtrack's highlights, says Sajid, crediting the former for her trajectory as a singer in the industry.
"People say she is being promoted by Salman, but you can't negate the effort she puts in. Previously, we would have to work with her for six to seven hours to correct each [note]. But, this time, she recorded the song in 30 minutes. People need to understand that for any singer, understanding the language is essential. Just like a foreign language would be for an Indian, Hindi can be tough for [a foreigner] to nab, and she was, at the onset, weak. Working on the pronunciation was another aspect. But look how actors like Katrina [Kaif] and Jacqueline [Fernandez] have grown. Even if they err while speaking, people love it. That's how hard Iulia has worked too."