Baalveer Returns Season 2 actress Shweta Gautam speaks exclusively to pmn about her upcoming show, and why doing comedy makes her feel alive.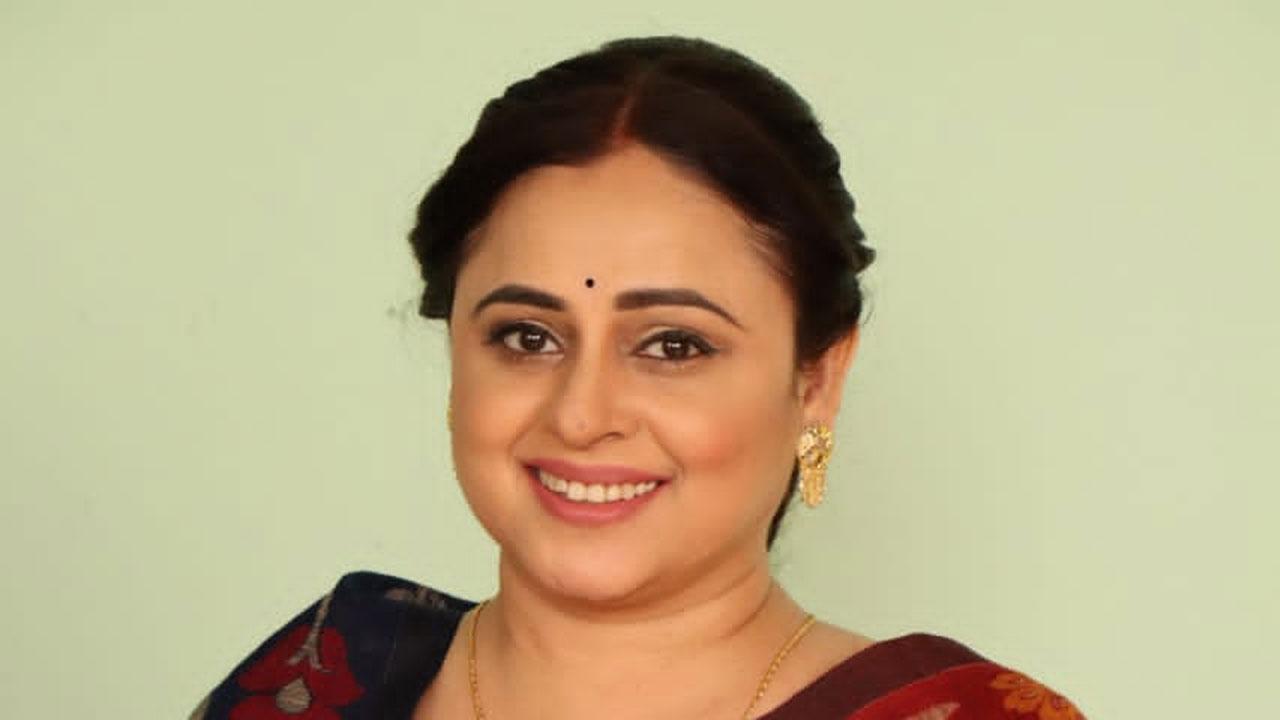 Shweta Gautam. Picture Courtesy/PR
Shweta Gautam is currently seen in Sony Sab's Baalveer Returns Season 2. The actress in a candid chat with mid-day.com talks about the show, her character, the legacy of Baalveer, and how was it working with the cast and crew. Here are some excerpts from the interview:
How does it feel to be associated with Sony SAB?
It is a terrific opportunity, and I am thrilled and excited to be a part of Baalveer Returns Season 2. I started my career with comedy shows but eventually delved into doing daily soaps. I was eagerly waiting and looking forward to an opportunity to work with the team of Sony SAB as it is an entertainment channel that is loved by every member of the family. I believe doing comedy and equating myself with such shows makes me feel alive and gives me extra energy and motivation to keep up with the excellent work.
Please share something about your character. Do you relate to her in real life?
I am portraying the character of Radha Pandey, Happy Pandey's mother. I feel connected to this character because family means everything to her and she loves her children immensely. I like her simplicity and the way she lives her life happily is something I really admire about her. The character is very young at heart and I am fortunate to play Happy Pandey's mother in this wonderful show.
Tell us about your experience of shooting for your character.
The experience has been fantastic. The first time I went to shoot, I knew I had to play Baalveer's mother, but I had no clue that there will be so many kids around, calling me Dadi (laughs). I got stunned as I have never seen myself be old enough to be addressed or looked upon as a grandmother, but I went with the flow and agreed to it as part of an actor's life.
Baalveer Returns has a legacy of its own. What makes your character stand out?
I believe a pure performance makes my character stand out, lively and lovable by the audience since I am not using any catchphrase (takiya-kalam) in the show. I am already receiving lots of love and positive responses from all my fans on social media handles.
Is there any kind of preparation you have done for this role?
My character from the show hails from Kanpur, so I had to learn the Kanpuriya tone and get myself acquainted to use "Hum" instead of Main, so it was the body language and the accent that I have worked on. I always have to keep my saree in a certain way to make me look more matured and had to prepare myself to dance like a person from a small town like Kanpur, who cannot just freak out or dance like a dancer. So, I believe that these two things are of utmost importance for this character, and gradually, I have developed it.
What do you love the most about your character?
My character in the show is very lively, peppy and fun-loving, and I love this the most about it. With her grandchildren, she becomes a small kid herself. I remember we had a particular scene where the kids go and get themselves a Candy Floss, but Radha's complaint was why they didn't consider bringing one for her. So, the simplicity and the child-like innocence of the character makes me fall in love with Radha Pandey every day.
Tell us more about the new chapter of Baalveer Returns?
The viewers have witnessed the thrill and fun quotient of the show going up a notch. When he was Debu, it was an innocent character, but when he is Happy, the character is offering much more to the audience. So, whatever Happy does, his family members are equally involved with him. Every character of Baalveer Returns is curated so beautifully and there is a tremendous amount of hard work which has gone behind it. We have put our best step forward and are equally enjoying this journey while having fun. I have spent 20-25 years in this industry, but it is a learning curve and an enriching experience.
How has the experience been shooting with the entire cast and crew?
The experience of shooting has been excellent. We have developed an excellent rapport with each other in this short period. We are like a family now and I can't wait to get back to the set to start shooting again and have a great time with my new family. I believe that the captain of the ship matters, and how Sanjay Sir directs our show and handles all of us is incredible. It's teamwork and efforts that reflects beautifully on the screen and the audience loves us. I feel blessed to be a part of the Sony SAB team, and this is one of the best production house one can ever work with. Dev, our very own Happy Pandey is exceptionally hardworking, and looking at his dedication towards his work makes me super happy.
Any message to your fans and viewers?
Baalveer Returns has entered into a very interesting and exciting chapter, so I urge all my fans and viewers to stay hooked to the show. The upcoming episodes will take the thrill quotient up a notch with various twists and turns. I will take this opportunity to thank my fans for continuously showering me with their love and support. So, stay tuned and get on this roller coaster ride with us!
Keep watching Shweta Gautam as Radha Pandey in Sony SAB's Baalveer Returns, every Monday-Friday at 7 PM
repost from mid-day