When the sun sets on a tiring day, there's nothing like a hearty dose of Desi comedy to wash away the fatigue and rejuvenate your spirits. Bollywood, the ultimate master of entertainment, has nailed the art of crafting side-splitting comedy flicks that leave us in splits. Whether it's the golden classics like "Ram aur Shyaam" and "Seeta aur Geeta," or the contemporary laughter-packed "Golmaal" series, these movies have a knack for winning hearts time and again. Let's dive into the uproarious world of the latest Hindi comedy movies of 2023, guaranteed to leave you ROFLing!
1. Tu Jhoothi Main Makkar
Get ready to dive into the Luv Ranjan Universe with "Tu Jhoothi Main Makkar." This romantic comedy not only promises a whirlwind of emotions but also boasts the genius of Anubhav Singh Bassi, India's stand-up sensation. The storyline revolves around Mickey and Tinni, navigating the chaotic waters of a new relationship. With a pinch of realism and a whole lot of laughter, this movie nails the quirks of Indian families and relationships, making it a must-watch.
Streaming on: Netflix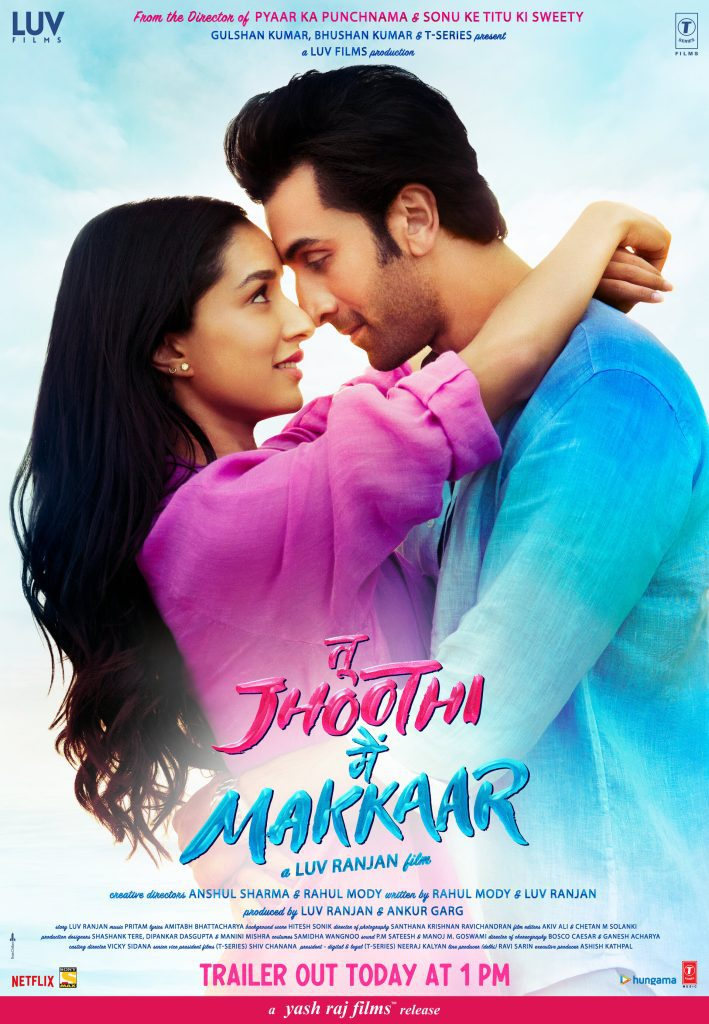 2. Kanjoos Makkhichoos
Starring Kunal Khemmu, Shweta Tripathi, Raju Srivastav, and Piyush Mishra, "Kanjoos Makkhichoos" isn't just a comedy-drama – it's a rollercoaster of emotions. Witness the journey of an ordinary man who pools his savings to send his parents on a spiritual journey, only to have life's twists and turns knock his world off balance. This movie serves up laughter and a heartfelt message in equal measure.
Streaming on: ZEE5
3. Trial Period
Directed by the talented Aleya Sen, "Trial Period" is a romantic comedy featuring the dynamic duo of Genelia Deshmukh and Manav Kaul. A single mother's quest to find a father figure for her son leads to a hilarious rollercoaster of events. With powerful emotions and uproarious scenes, this film strikes a perfect balance, making it a top contender for the best Hindi comedy movies of 2023.
Streaming on: JioCinema
4. Chhatriwali
"Chhatriwali" is a cheeky comedy-drama that tackles a taboo topic head-on – sex education. Rakul Preet Singh and Sumeet Vyas take center stage, using humor to spread awareness about this important subject. With its light-hearted approach, the film not only entertains but also educates, proving that laughter can be a powerful tool for change.
Streaming on: ZEE5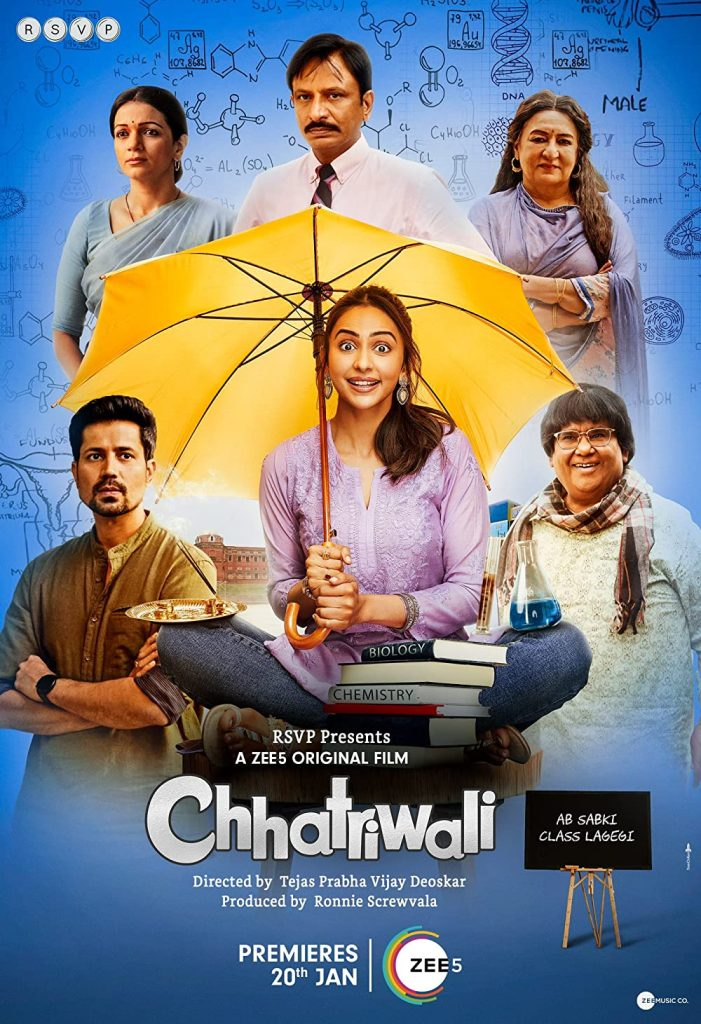 5. Kathal: A Jackfruit Mystery
"Kathal" isn't just a comedy; it's a satirical drama that peeks behind the curtain of India's administrative and judicial systems. Starring Sanya Malhotra, Anant Joshi, Vijay Raaz, and Rajpal Yadav, the movie ingeniously unravels the mystery of a missing jackfruit that leads to an even greater enigma. Prepare to laugh out loud and ponder life's complexities simultaneously.
Streaming on: Netflix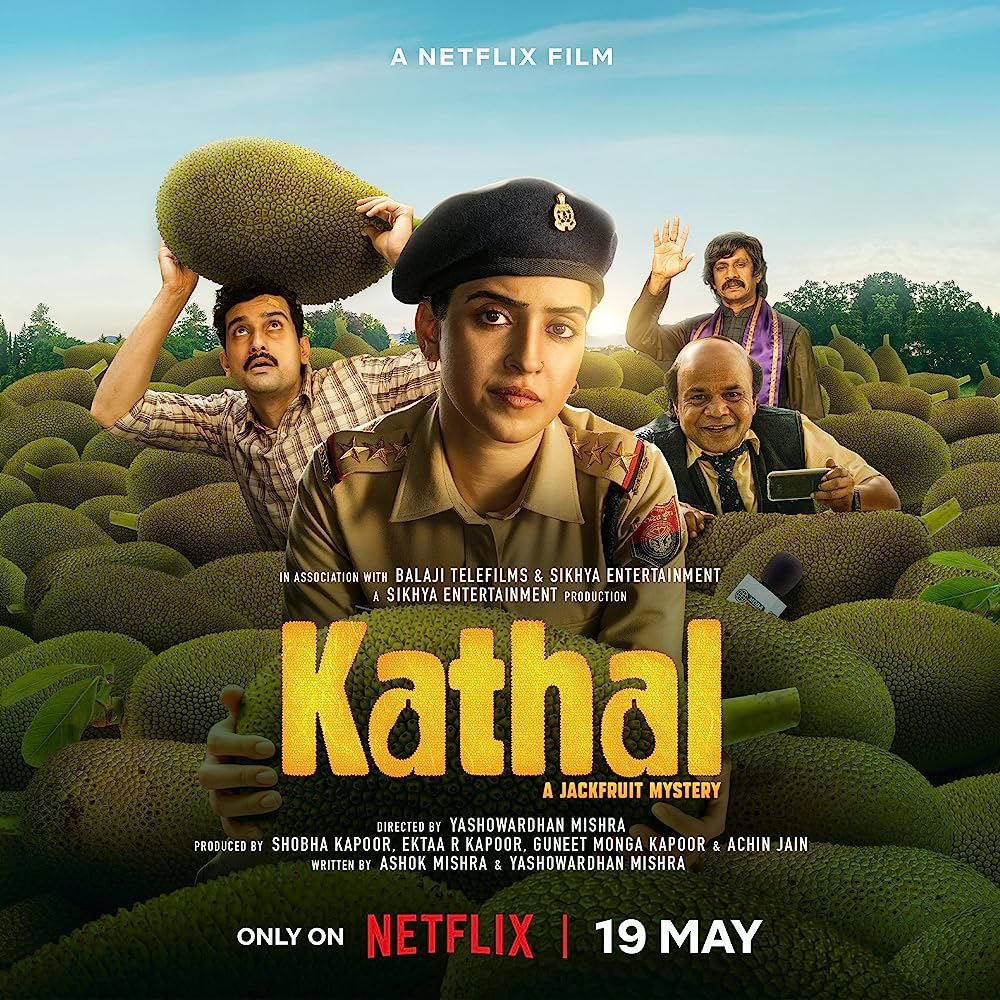 These 2023 Hindi comedy gems showcase Bollywood's knack for blending comedy with thought-provoking themes. These films promise to tickle your funny bone while leaving a lasting impact. So, pick your favorite from this Desi laughter festival, and let the guffaws begin! Let us know which one had you in splits the most!