Sunil Grover Talks About His Love for Television and Playing Female Roles
Renowned comedian Sunil Grover has recently been making headlines for his role in Shah Rukh Khan's film "Jawaan." Sunil's performance in the movie has garnered praise, and his candid conversation with the Times of India has added to the buzz surrounding him.
Read More:- HERE ARE 11 INTERESTING THINGS YOU PROBABLY DIDN'T KNOW ABOUT "JAWAN"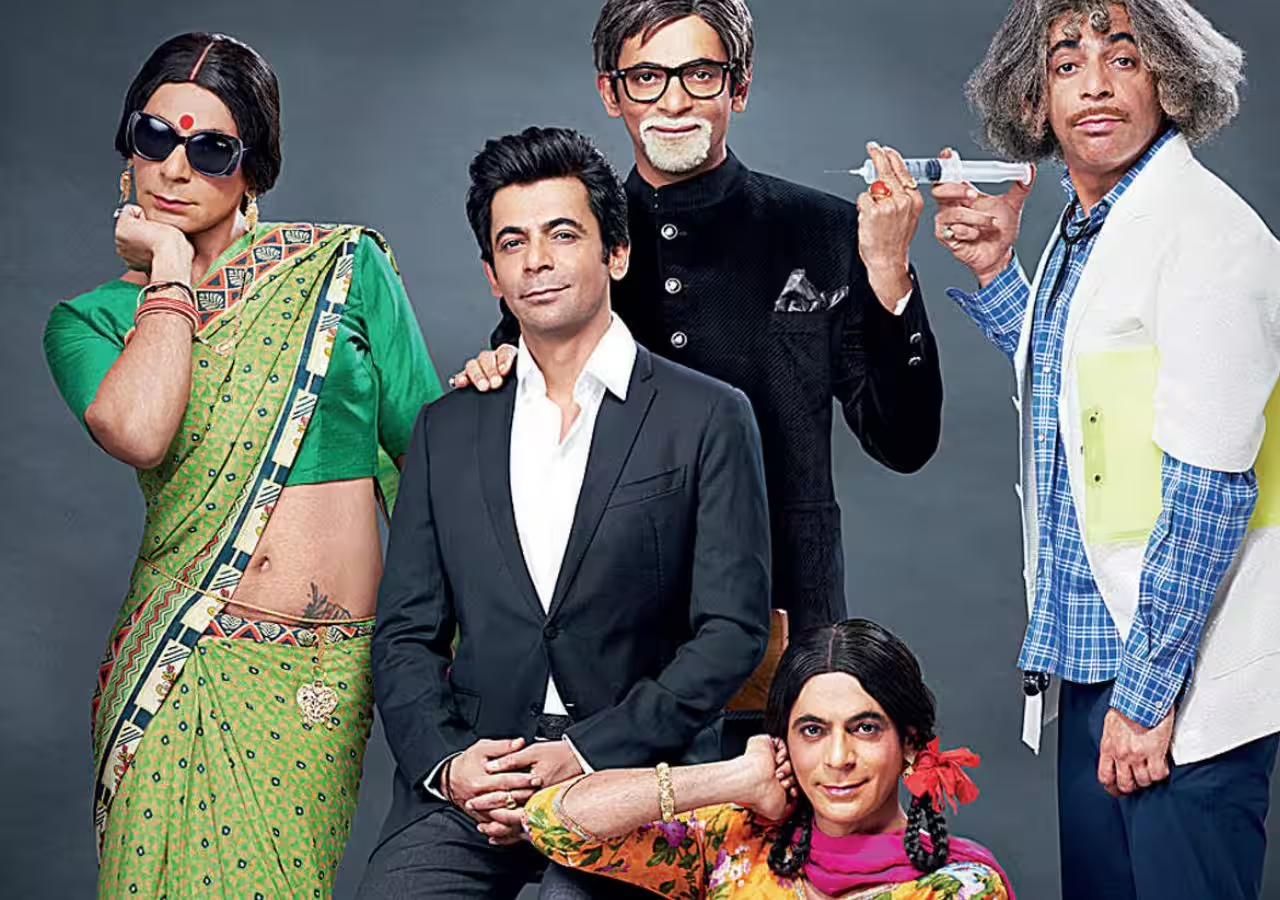 During the interview, Sunil expressed his fondness for television, saying, "I was busy with web shows and films, but I have a special liking for television. It's wonderful." He went on to say, "If I get a good role on TV today, even if it's a female character, I will definitely take it up. I have played female characters on television shows before, and I still enjoy wearing sarees and entertaining the audience. I will never get bored of it."
Many of you may already know that Sunil Grover has portrayed female characters on Kapil Sharma's comedy show multiple times, leaving the audience in splits. Sunil's words suggest that he still has the desire to entertain people by donning sarees and playing female roles, possibly hinting at a return to Kapil's show.
A few years ago, Sunil had left Kapil's show due to a rift between them. There were rumors of his return to the show, but so far, he hasn't made a comeback. Fans have been eagerly waiting to see Sunil back on Kapil's show, as he holds a special place in their hearts. Winning over the hearts of fans isn't an easy task, but Sunil Grover has done it brilliantly through his performances on the show.
Read More:- SUNIL GROVER ON LOL – HASSE TOH PHASSE: OUR SOLE INTENTION IS TO MAKE EVERYONE LAUGH
In a world of constant change, Sunil's love for television and his willingness to embrace diverse roles, including those of women, show his versatility as an entertainer. Whether he decides to return to Kapil Sharma's show or explore other avenues, one thing is certain – Sunil Grover's unique brand of comedy will continue to bring laughter and joy to audiences everywhere.