Ranbir Kapoor's journey in Bollywood has been marked by intriguing anecdotes. One such story dates back to his preparation for playing Sanjay Dutt in the biopic "Sanju." During that time, Dutt reportedly advised Kapoor to alter his on-screen image.
At a gathering with David Dhawan, Rajkumar Hirani, and Ranbir Kapoor, Sanjay Dutt playfully offered Ranbir a film project titled "Laddoo." This unexpected proposal left Kapoor surprised, and Dutt humorously added that they might follow it up with movies named "Imarti," "Jalebi," and "Peda."
Read More:- ALIA BHATT AND RANBIR KAPOOR HAVE A BABY DAUGHTER: REPORTS
Dutt didn't hold back and questioned Kapoor's choice of roles, particularly citing "Barfi!" He reminded Ranbir that he was portraying him in the Sanjay Dutt biopic and questioned the selection.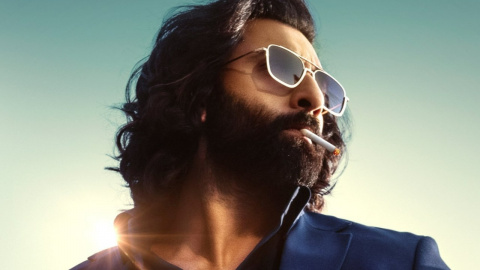 However, Dutt later shifted his tone and tried to impart some career wisdom. He emphasized the importance of being a macho actor and starring in action films to connect with the masses, something he, Salman Khan, and Ajay Devgn had done successfully.
Read More:- RANBIR KAPOOR SAYS HE'S OPEN TO DO A PAKISTANI FILM, RECEIVES BACKLASH
The interesting twist in this story is how Ranbir Kapoor's film choices evolved after "Sanju." He embraced action-packed roles in movies like "Brahmastra" and "Shamshera." These shifts suggest that Sanjay Dutt's advice about connecting with the audience may have resonated with Ranbir.
Read More:- RANBIR KAPOOR SAYS SHAH RUKH KHAN CAN BE A PERFECT BABYSITTER FOR HIS DAUGHTER RAHA KAPOOR
Now, as Ranbir Kapoor gears up for his film "Animal" with Sandeep Reddy Vanga, it seems he's taken Sanju Baba's advice to heart and is embracing his mass-appeal image with gusto. The film is set to release on December 1, and fans are eagerly awaiting this new avatar of Ranbir Kapoor.