Haryana, India: The Indian National Lok Dal (INLD) is raising the banner of political change in Haryana, as it rallies in Kaithal on the occasion of the late Prime Minister Devi Lal's birth anniversary. This rally is seen as a significant turning point for a party that has been out of power for nearly two decades. INLD's Supreme Leader, Om Prakash Chautala, has officially declared his son and Ellenabad MLA, Abhay Singh Chautala, as his political successor.
Read More:- DYNASTIC DOMINANCE: THE POLITICAL FAMILIES THAT SHAPED HARYANA
Addressing the party workers, O.P. Chautala said, "I am handing over Abhay Singh to you. Take his hand and make him successful. My blessings will always be with him. If anyone makes a mistake, I will pull his ears." Following O.P. Chautala's announcement, every leader on the stage addressed Abhay Singh Chautala as the future Chief Minister. Notably, there was no mention of the Jannayak Janata Party (JJP) during this rally, sidelining Sunaina Chautala.

Chautala Unveils Election Manifesto
Om Prakash Chautala emphasized that the current circumstances are changing, and the people should not have to wait any longer. He declared that an INLD government in the state will provide a monthly pension of 7,500 rupees to senior citizens in addition to providing one LPG cylinder and 1,100 rupees per month to every household. Free education will be provided to every child, and students will receive free medical treatment if they fall ill during their studies.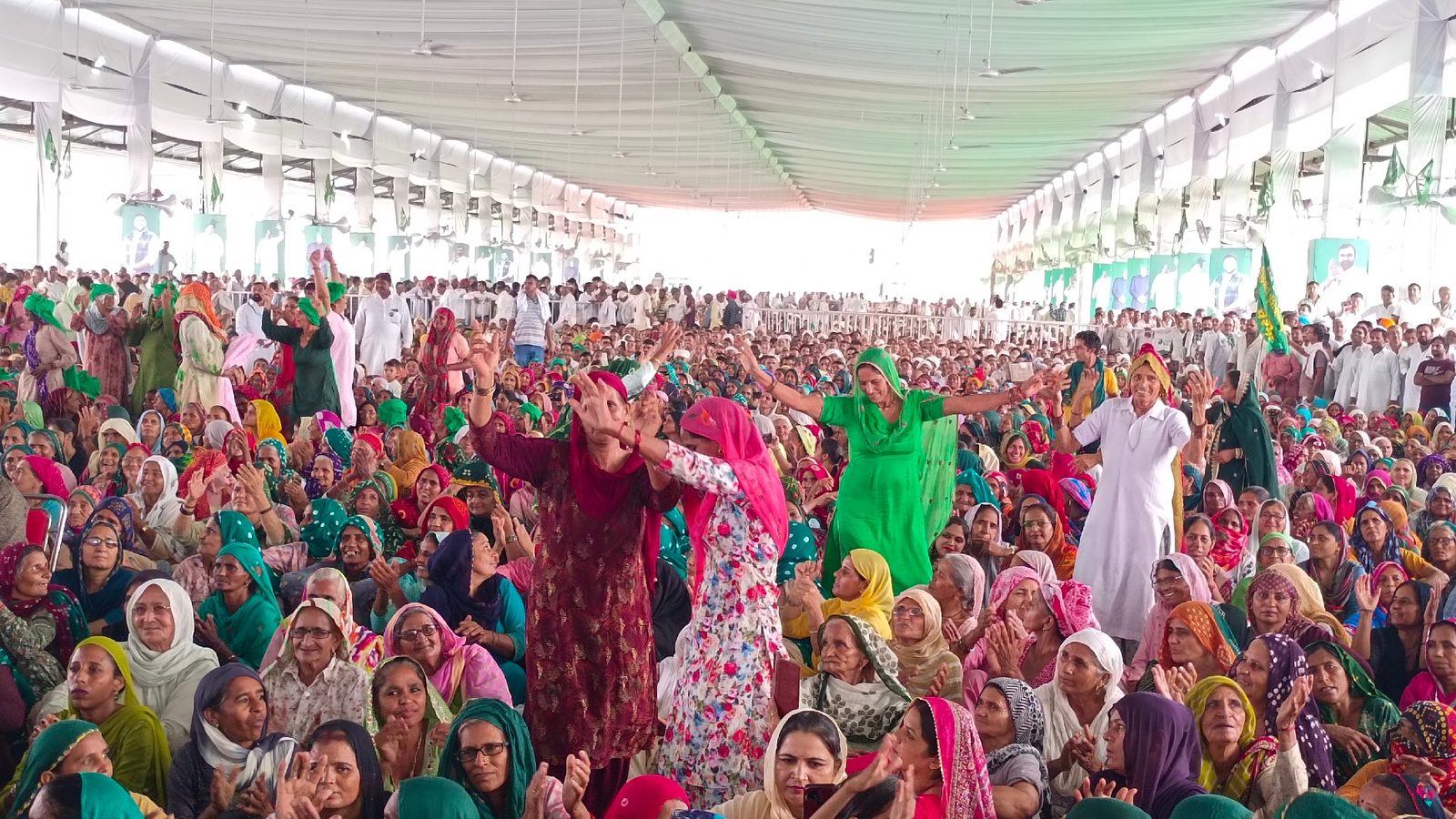 O.P. Chautala also promised to create job opportunities for every youth and provide a 21,000 rupee unemployment allowance to the unemployed. Dilapidated school buildings will be repaired, and teaching positions will be filled in schools. Apart from recruiting doctors in hospitals, arrangements will be made to provide free medicines.
Read More:- AAP TO GO IT ALONE IN 2024 HARYANA ASSEMBLY POLLS: PARTY LEADER ANURAG DHANDA
Unity is the Key, Says Bhirendra
Former Union Minister Chaudhary Bhirendra Singh emphasized the need to follow the path shown by Chaudhary Devi Lal to bring about a new era in Haryana. He praised the farmers' struggle and stressed the importance of unity among them, stating that fighting separately would not yield results.
Leaders Pay Tribute to Devi Lal and Chaudhary's
Former Deputy Chief Minister of Punjab, Sukhbir Singh Badal, highlighted the legacy of leaders like Chaudhary Charan Singh, Chaudhary Devi Lal, and Sardar Prakash Singh Badal, stating that they were the voice of the poor. He praised their relentless efforts for the welfare of farmers and the working class.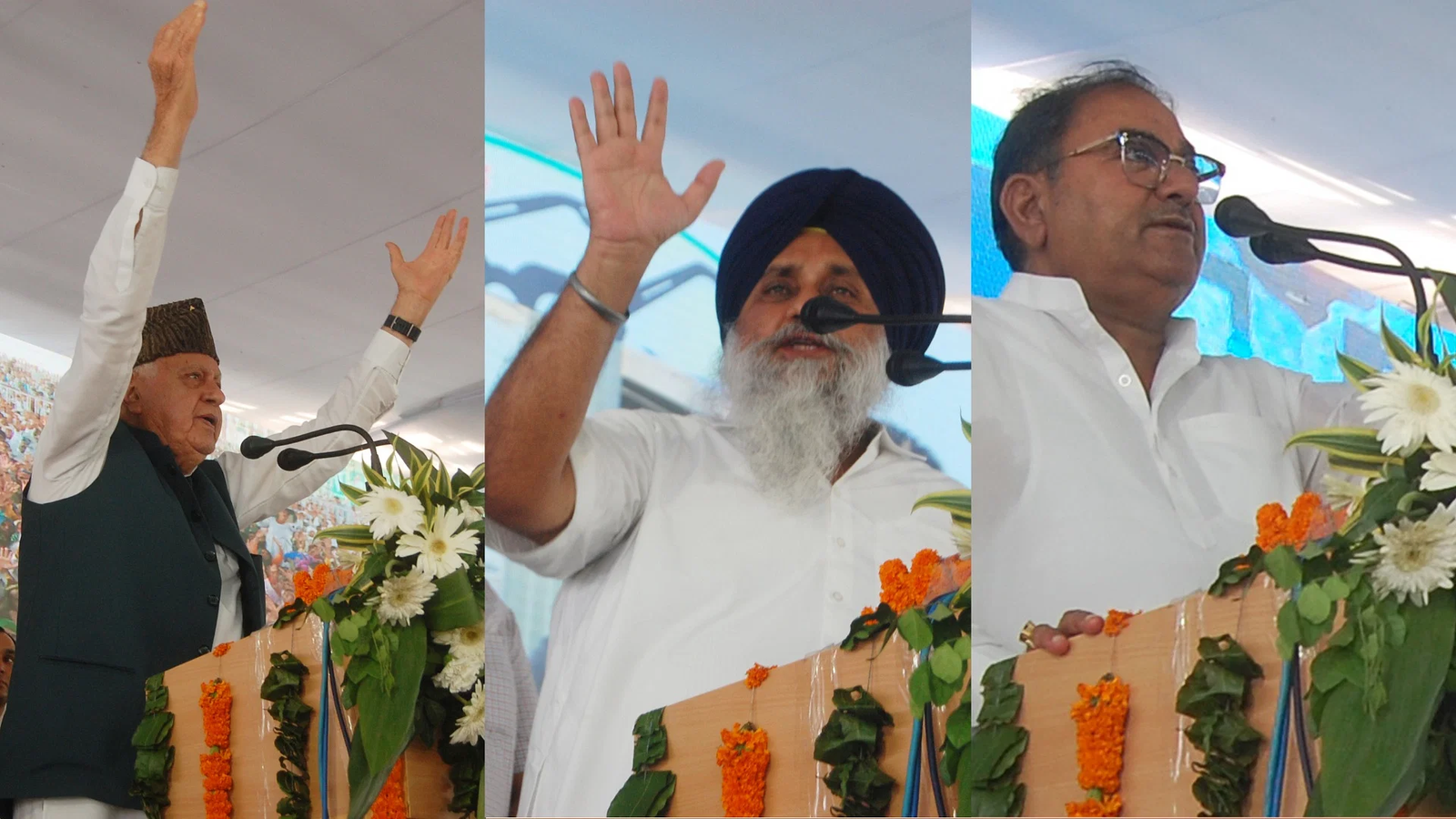 Read More:- INLD LEADER ABHAY CHAUTALA SPEAKS OUT AGAINST CORRUPTION DURING HARYANA PARIVARTAN YATRA
The rally also witnessed speeches from Sher Singh Rana, the national coordinator of the Rashtriya Janlok Party, and Chandrashekhar Ravan, the national president of the Bhim Army.
Habibur Rahman Joins INLD
During the tribute rally, former MLA Habibur Rahman, who contested as an independent candidate in the 2005 Haryana Assembly elections and defeated Congress candidate Aftab Ahmed by a margin of 4,359 votes, joined INLD. Abhay Singh Chautala welcomed Rahman into the party by presenting him with a party scarf. Habibur Rahman's father, Rahim Khan, had been a Member of the Haryana Legislative Assembly in 1967, 1972, and 1982. He also served as a Member of Parliament from the Faridabad Lok Sabha constituency in 1984.
Read More:- HARYANA POLITICS IS PREPARING FOR A BIG CHANGE ON 25TH SEPTEMBER READ INSIDE
The INLD rally in Kaithal signifies the party's determination to reclaim power in Haryana and outlines a comprehensive agenda focused on the welfare of the people, especially farmers, and the working-class population. As the party prepares for the upcoming elections, all eyes will be on Abhay Singh Chautala as he steps into the role of leading the INLD to a potential resurgence in Haryana politics.