Las Vegas police have finally made a breakthrough in the long-unsolved murder case of iconic rapper Tupac Shakur. Nearly 27 years after his tragic drive-by shooting, Duane 'Keffe D' Davis, a former gangster now aged 60, has been charged with one count of murder with a deadly weapon by a grand jury in Nevada.
Read More:- TUPAC SHAKUR'S RING IS 'MOST VALUABLE HIP-HOP ARTIFACT EVER' & BIDS OVER $1 MILLION
The announcement came on September 29, 2023, as the world remembered the 27th anniversary of Tupac's untimely death. Marc DiGiacomo, a chief deputy district attorney in Clark County, revealed in court that Davis played a pivotal role, acting as an "on-ground, on-site commander" who allegedly "ordered the death" of the 'Changes' rapper, according to CBS News.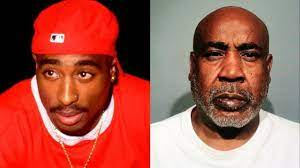 The arrest of Davis marked a significant development in a case that had baffled investigators for nearly three decades. It was reported that the jury had been assembled for "several months" before Davis's apprehension near his home.
Read More:- SINGER PREM DHILLON PAYS TRIBUTE TO SIDHU MOOSE WALA VIA 'AIN'T DIED IN VAIN' SONG
Tupac Shakur, known by his stage name 2Pac, was a prolific rapper, poet, and actor who left an indelible mark on culture and society. His lyrics continue to influence and inspire artists and fans alike. The mystery surrounding his murder had long haunted his admirers.
At the time of his death, Tupac had sold over 75 million records worldwide. He was embroiled in a notorious feud with fellow rapper Biggie Smalls, who was tragically shot and killed just six months after Tupac's murder in March 1997.
Read More:- 5 FACTS YOU DIDN'T KNOW ABOUT SIDHU MOOSE WALA
In June of this year, Tupac Shakur was posthumously honored with a star on the Hollywood Walk of Fame. His sister, Sekyiwa, accepted the honor on his behalf during a touching ceremony. She noted, "Today, we are honoring not just a star on the ground. But we're honoring the work and the passion that he has put into making his dreams come true. His heavenly star will shine a little brighter today."
The arrest of Duane 'Keffe D' Davis has reignited interest in one of the most infamous murder cases in the history of hip-hop, offering hope for closure and justice for Tupac Shakur and his devoted fans.