Get ready, Dosanjh Wala fans, because the moment you've all been waiting for has arrived! Diljit Dosanjh, the renowned Punjabi singer and actor, has just revealed the release date for his upcoming album, and it's set to be an extraordinary musical journey.
Read More:- DILJIT DOSANJH SHUTS THE TROLLER & SAYS, 'DON'T SPREAD FAKE NEWS
Taking to his Instagram account, Diljit surprised his fans with the exciting news. The post unveiled that his new album, titled "Ghost," is scheduled for release on September 29, 2023. Accompanying this announcement was a captivating video featuring Diljit Dosanjh set against the backdrop of a vast ocean, shrouded in a mysterious sheet and surrounded by towering waves. His caption simply read, "GHOST – 09/29/23."
Have A Look At The Post:
The news of the album's release date has sent waves of excitement among Dosanjh's fans, who have eagerly awaited this moment. Their anticipation and enthusiasm are palpable, as they cannot contain their excitement for the musical masterpiece that is sure to transport them to a heavenly realm, courtesy of Diljit's sensational and magical voice.
Read More:- DILJIT DOSANJH'S 'RANNA CH DHANNA' TO RELEASE ON GANDHI JAYANTI – GET READY TO ROFL
As for the album itself, Diljit has chosen to keep every detail about "Ghost" tightly under wraps. While this air of mystery surrounds the project, it only adds to the intrigue and excitement. Fans are left eagerly anticipating any further updates that may be revealed before the album's official release. Given Diljit's track record of delivering astonishing musical experiences, "Ghost" is expected to be nothing short of exceptional.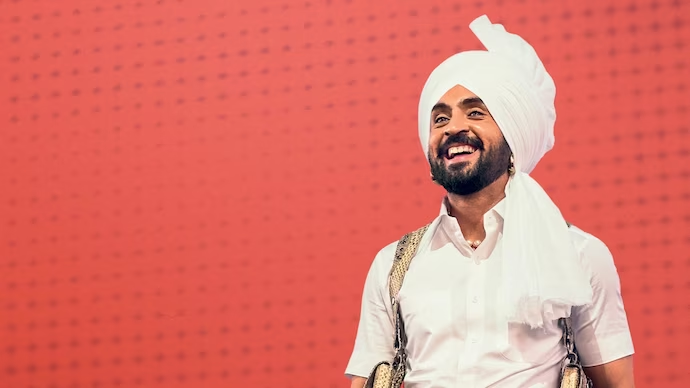 Read More:- WHEN DILJIT DOSANJH WAS CRUSHING HARD ON GAL GADOT & COMMENTED ON HER COOKING PIC, "AAJ GOBHI WALE PARANTHE BANA LI…"
So, mark your calendars for September 29, 2023, because that's when "Ghost" by Diljit Dosanjh will be unleashed upon the world. Get ready to embark on a musical journey like no other, as this album promises to be a masterpiece that will leave fans mesmerized and craving for more. Stay tuned for further updates as we count down the days to this highly anticipated release!