Star Cast: Ammy Virk, Binnu Dhillon, Jaswinder Bhalla, BN Sharma, Jasmin Bajwa, Maahi Sharma, Hardeep Gill, Malkeet Rauni, Honey Mattu, Seema Kaushal
Director: Smeep Kang
What's Good: Ammy Virk, Jaswinder Bhalla, and Binnu Dhillon deliver an exceptional performance that elicits hearty laughter throughout the film.
What's Bad: It takes itself too seriously in the second half with a social message that comes across as forced as an important cameo in this one
Loo Break: It's a 135-minute long film and will demand a couple of breaks in between
Watch or Not?: Yes! Gaddi Jaandi Ae Chalaangaan Maardi is an overdose of laughter, fun, comedy and drama and we highly recommend you to watch it
Available On: Theatrical Release
Runtime: 2 hours 15 minutes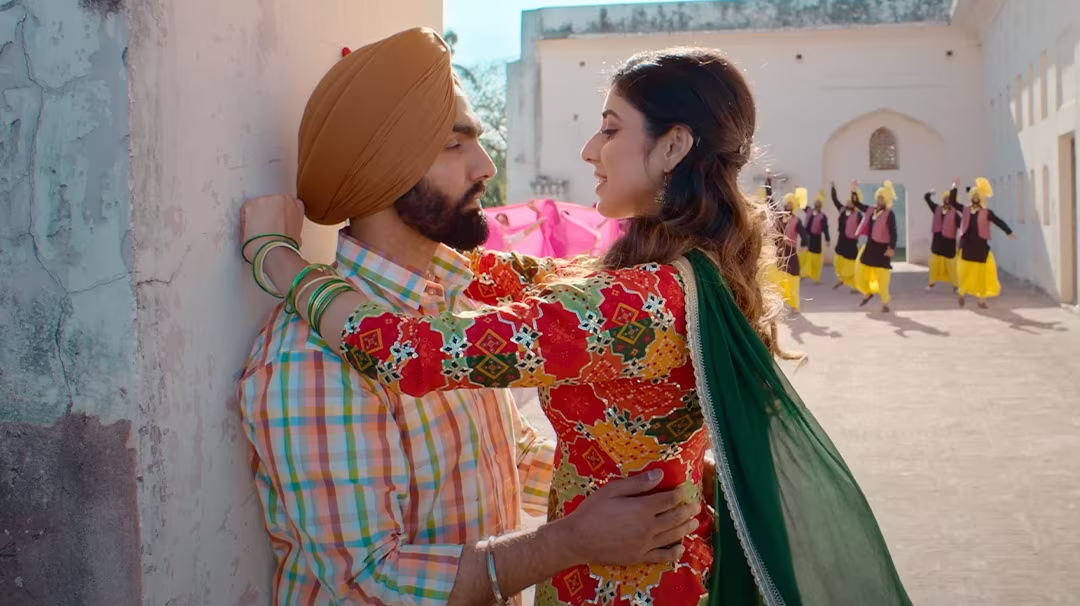 If you're in the mood for a side-splitting comedy that will leave you in stitches, look no further than "Gaddi Jaandi Ae Chalaangaan Maardi." This Punjabi film, directed by Smeep Kang and featuring an ensemble cast, has hit the screens with a bang, delivering a laugh-out-loud experience that's not to be missed. With a stellar rating of 4.5 stars, this movie is a riotous roller coaster of laughter and entertainment.
Story: A Red Car and a Web of Lies
The plot revolves around the obsession of Jaswinder Bhalla, played by the brilliant Binnu Dhillon, with getting a red car as a dowry for his elder son. When his elder son's in-laws fail to meet his dowry demands, Bhalla puts pressure on his younger son, portrayed by Ammy Virk, to marry a girl for dowry. However, Ammy Virk's character falls in love with a middle-class girl, played by Jasmin Bajwa, and somehow convinces her family to provide the coveted red car as dowry. What follows is a hilarious series of events, as the red car becomes the catalyst for chaos, landing the characters in unexpected and uproarious situations. The film explores whether they can escape these predicaments or not.

Outstanding Performances
The comedic trio of Ammy Virk, Jaswinder Bhalla, and Binnu Dhillon steals the show with their impeccable comedic timing and chemistry. Their performances are nothing short of exceptional, evoking genuine laughter from the audience throughout the film. But the laughter doesn't stop there; BN Sharma's role adds a delightful flavor to the narrative, elevating the overall comedic experience.
Jasmin Bajwa showcases her undeniable talent, solidifying her place in the industry. Honey Mattu, who plays Ammy Virk's friend, also delivers a fitting performance, providing entertainment at just the right moments. The entire cast supports each other seamlessly, delivering a fantastic family entertainer.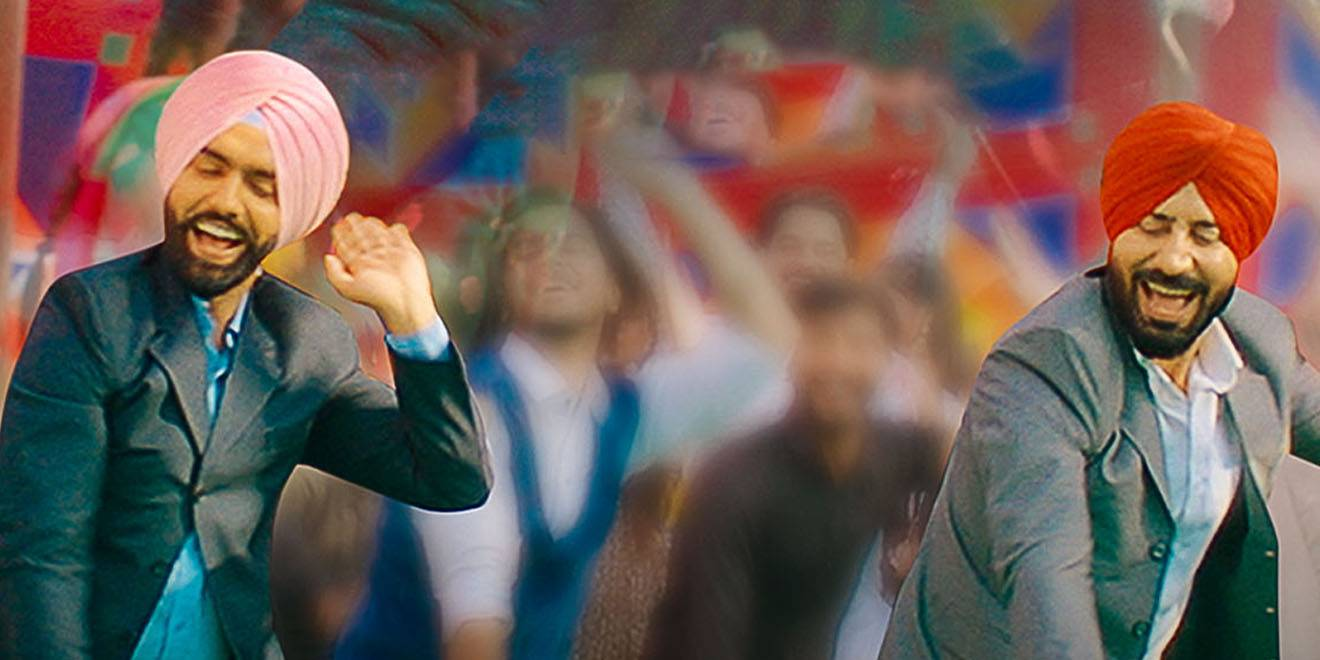 Direction and Writing Brilliance
Director Smeep Kang and writer Naresh Kathooria, known for the "Carry On Jatta" series, once again prove their mastery in the Punjabi film industry. They've created a family entertainer filled with laughter, clever twists, and an engaging script that keeps the audience entertained from start to finish. The film is packed with uproarious one-liners and unique dialogues that are sure to leave a lasting impression.
Soulful Music
With a soundtrack boasting six captivating songs, the music in "Gaddi Jaandi Ae Chalaangaan Maardi" plays a pivotal role in captivating the audience. Each track adds its own touch of versatility, featuring catchy beats that will have viewers tapping their feet throughout the film.
Conclusion: An Overdose of Laughter and Fun
In conclusion, "Gaddi Jaandi Ae Chalaangaan Maardi" is a delightful overdose of laughter, fun, comedy, and drama. We highly recommend watching it with your family on the big screen to take a break from your hectic schedule. The film is a true masterpiece of family entertainment, earning a well-deserved rating of 4.5 stars from Team 5 Dariya News. Only half a star is deducted for some occasional clumsy dubbing. Don't miss this laughter-packed joyride!
Watch Trailer Here