Star Cast: Raj Kundra
Director: Shahnawaz Ali
What's Good: Dhadkan's title song!
What's Bad: The efforts put in to make you fall for the lead are extremely ordinary at best
Loo Break: Every time they show a loo, you can take a break!
Watch or Not?: Watch only if you want to know nothing!
Language: Hindi
Available On: Theatrical Release (but avoid even when it releases on OTT)
Runtime: (the longest) 1 hours 57 minutes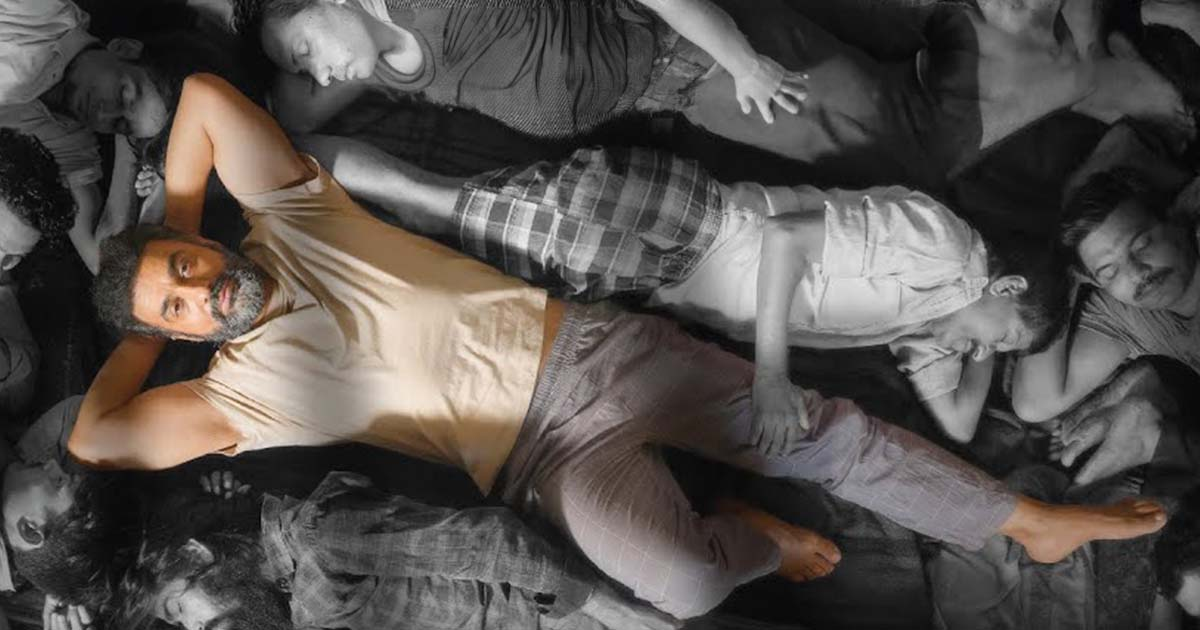 UT69, a film inspired by the real-life arrest and incarceration of Raj Kundra in a pornography case, falls short of delivering a compelling narrative. While it begins with the promise of exploring the legal complexities surrounding his case and the challenges faced during imprisonment, it ultimately disappoints.
Behind Bars
The movie opens with a news montage of Raj Kundra's arrest, tracking his transition from a quarantine prison to the main jail barrack. Inside, he grapples with the absence of basic essentials like shampoo and toothbrush. The dire state of prison food and his comparisons to OJ Simpson contribute to the storyline.
Pretentious Presentation
However, the film's focus on jail life and Raj Kundra's struggles feels contrived and fails to evoke genuine sympathy. It repeatedly emphasizes well-known issues, such as inadequate prison conditions, lack of amenities, and overcrowding. The question arises: Does it merit being a full-length feature film or could it have been more effective as a short film, documentary, or book?
Technical Prowess
Credit goes to the technical aspects. Kevin Jason Crasta's cinematography and Vikram Bhatti's screenplay in specific scenes create an authentic prison atmosphere. Prince Mulla's background score complements the drama, albeit with a tendency to become monotonous. Neeraj Kumar Singh's set design effectively conveys the jail's imperfections.
Acting and Direction
Raj Kundra's performance falls somewhere in the middle, not as subpar as some non-actors but lacking the connection the story demands. Supporting cast members, particularly the one portraying Raj Kundra's close friend, offer more believable performances.
Director Shahnawaz Ali relies on clichéd jail film tropes, failing to infuse excitement or depth into the narrative. The film squanders its potential to engage the audience effectively.
A Missed Opportunity
In the end, UT69 disappoints as it fails to fulfill its potential. The film, despite featuring many debutants, does not offer a compelling viewing experience. The "debutant" tag in the end credits serves as a reminder of the missed opportunity to create a thought-provoking and engaging cinematic experience.
UT69 Trailer